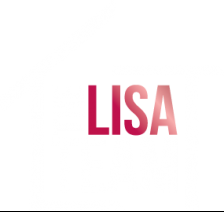 Why January is a GREAT time to list your home for sale
So it's January, it's cold outside and there's snow everywhere. You're anxious to sell your house, but you think January can't possibly be the best time for that. Your family and friends all agree that April is a much better month to put your house on the market. So you wait……. and wait ……. and wait.
Well STOP WAITING!!
Here are 3 great reasons to list your house for sale in January.
1. There are fewer houses on the market – you'll have less competition and a greater chance of getting an offer.
2. Anyone house hunting in January is serious about buying – the tire kickers are at home where it's warm.
3. January is the biggest month for corporate employee transfers. Buyers being transferred to your area don't have the luxury of time – they're ready to make an offer on your house right now!
Tips for a successful winter home sale.
Have summer photographs of your home available to show prospective buyers.
Keep driveway and walkways clear of snow and ice.
Turn up the heat prior to showings – when possible, turn on the fireplace to add ambiance.
Bake a batch of chocolate chip cookies to fill your house with a welcoming, feel-good aroma.
Encourage buyers to linger longer by leaving soft jazz or classical music playing in the background.
Prepare a 'take-away' list for buyers – highlighting the wonderful winter activities in your area.
Have you bought or sold a home in January?  We'd love to hear what tips worked best for you!  Click here to contact us.
139 Prescott St. Kemptville, On, K0G 1J0

The trade marks displayed on this site, including CREA®, MLS®, Multiple Listing Service®, and the associated logos and design marks are owned by the Canadian Real Estate Association. REALTOR® is a trade mark of REALTOR® Canada Inc., a corporation owned by Canadian Real Estate Association and the National Association of REALTORS®. Other trade marks may be owned by real estate boards and other third parties. Nothing contained on this site gives any user the right or license to use any trade mark displayed on this site without the express permission of the owner.©Royal LePage TEAM REALTY
This article was first published on https://www.teamrealty.ca.