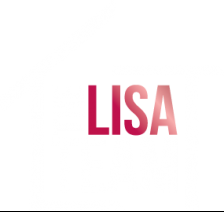 The Inside Scoop on the Best Season to Sell Your Home
Think you need to wait until Spring to sell your home? You may want to think again if you're ready to sell now.  
In this HGTV.com post, Gavin Chen challenges conventional wisdom that the best time to sell is spring and the best time to buy is fall.  Statistically, spring has the most competing sellers in the market, so you might have to stage your home to get an advantage. Chen suggests it is important to highlight the sellable features of your home in any season.  Although there are fewer buyers in the December – January period (holidays, travel), the warmth of a showpiece fireplace will make a favourable impression during winter viewings, in summer, creating inviting outdoor spaces is a great way to help your house stand out.  The article suggests avoiding early summer listings because people are relishing the seasonal change, but in recent years the  Ottawa Real Estate market in June and July have proven to be strong and stable…click here to read the full story from HGTV 
139 Prescott St. Kemptville, On, K0G 1J0

The trade marks displayed on this site, including CREA®, MLS®, Multiple Listing Service®, and the associated logos and design marks are owned by the Canadian Real Estate Association. REALTOR® is a trade mark of REALTOR® Canada Inc., a corporation owned by Canadian Real Estate Association and the National Association of REALTORS®. Other trade marks may be owned by real estate boards and other third parties. Nothing contained on this site gives any user the right or license to use any trade mark displayed on this site without the express permission of the owner.©Royal LePage TEAM REALTY
This article was first published on https://www.teamrealty.ca.