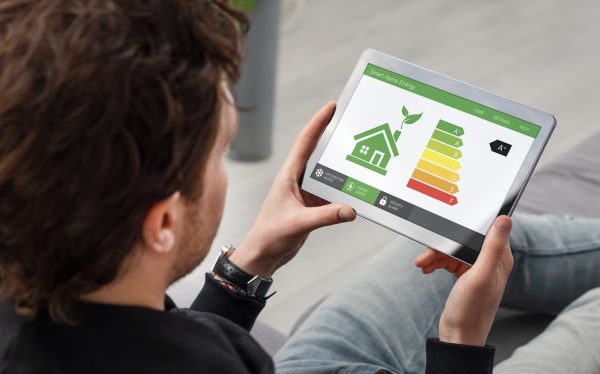 Over the last year, many of us have changed our relationship with energy consumption in our houses. With both adults and children having to spend significant amounts of time at home, we have become much more conscious about how energy is consumed, and how to reduce our spending and be as efficient as we can. No more leaving the lights on, or running just one load of dishes during on-peak hours. People are now going beyond correcting their wasteful habits and looking to improve their home with renovations that will also allow the home to operate more efficiently. This includes replacing damaged siding, installing new windows and doors, using more efficient appliances, and some even slowly introducing solar power to the home. Below are 5 common fixes and upgrades that you can make to ensure your home is running as efficiently as possible, so that you can spend your money on something more fun than a hydro bill. 
Replace Any Damaged Siding
Has the siding on your house been damaged from a big Ottawa wind storm? The exterior siding of your home is the first defense against the elements. Over a 12 month span in Ottawa, you can experience an array of extreme temperatures and inclement weather. Your home should be able to protect you, your family, and your belongings from potential damage as a result of this. If the siding of your home is compromised, so is the efficiency of your home. If left unfixed, in summertime warm air can enter your home and allow for cool air to escape, and during winter months your warm air will leave and the cold, frosty breeze will seep in. Your furnace or cooling system will then work harder to compensate for the loss. Replacing damaged siding right away can help you put an end to these problems before they end up costing you a pretty penny and burning a hole through your wallet. 
Hang Up a Clothesline
Summer in Ottawa may only last a few months, but take advantage of the hot weather conditions while they are here and save on energy bills at home! Dryers consume a lot of energy, especially when you have a house-full and laundry becomes a daily chore. Take some of the strain off of your dryer and hang your clothes outside to air dry whenever possible! 
Maintain Your Furnace
While newer furnaces are made to be more energy efficient, older models need more work to stay up to par. Annual servicing will help your furnace perform better; hire a professional that can thoroughly clean its parts to ensure that the machine isn't working any harder than it has to in your home. Additionally, you should be replacing its filter at a minimum every three months to ensure the air quality is not compromised and so your furnace can continue to function as efficiently as possible. 
Air Test Your Windows and Doors
While replacing your windows and doors is a big ticket item when it comes time to replace, without an airtight seal you are likely wasting energy and allowing drafts to affect the internal temperature of your home. If you suspect that there is an air exchange coming around your window or door frames, it may be time to reseal them by applying fresh caulking, installing or replacing weatherstripping, or adding a door sweep. If your windows and doors are very old and these remedies do not solve your problem, you should consider investing in an upgrade for your home to help save more on your yearly expenses for heating and cooling. 
Go Smart
By investing in a good smart thermostat, you can reduce your heating and cooling costs significantly. These systems learn your habits and adjust the temperature accordingly so that you don't overuse your systems during times you don't need them working so hard, such as when you are not home. Additionally, by switching to an automated lighting system you can increase your energy efficiency by turning off lights when you leave the room, and dimming them when they are not needed at full power.