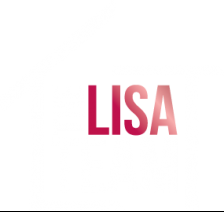 Royal LePage Shelter Foundation named national partner in Sheltersafe.ca
We are pleased to announce another step forward in our efforts to help abused women and their children find help.
The Royal LePage Shelter Foundation has been named a national partner in Sheltersafe.ca — a new online resource managed by the Canadian Network of Women's Shelters and Transition Houses — along with RBC Foundation. Any time of day or night through Sheltersafe.ca, women can find help close to home. Sheltersafe.ca provides a single point of information for women seeking safety by quickly identifying a shelter in a specific geographic area. The map provides 24-hour emergency telephone numbers, while protecting the confidential locations of shelters.
With this partnership, we will continue our commitment to helping women and children who have experienced domestic violence. For details on the new website and the Sheltersafe.ca partnership, please read the full release.
Source: Royal LePage Canada, posted June 23, 2015 click here for details
139 Prescott St. Kemptville, On, K0G 1J0

The trade marks displayed on this site, including CREA®, MLS®, Multiple Listing Service®, and the associated logos and design marks are owned by the Canadian Real Estate Association. REALTOR® is a trade mark of REALTOR® Canada Inc., a corporation owned by Canadian Real Estate Association and the National Association of REALTORS®. Other trade marks may be owned by real estate boards and other third parties. Nothing contained on this site gives any user the right or license to use any trade mark displayed on this site without the express permission of the owner.©Royal LePage TEAM REALTY
This article was first published on https://www.teamrealty.ca.