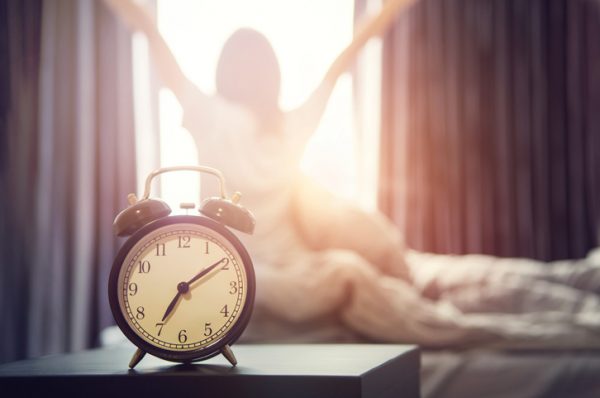 The data is in and the bottom line is unanimous – a daily routine is essential, not only for our physical well-being but mental and emotional states as well. As much as many believe they prefer to live life, "flying by the seat of their pants," according to experts, that is not a healthy nor sustainable state of living.
"When people don't have a routine or structure to their day it can cause increased stress and anxiety, as well as overwhelming feelings, lack of concentration, and focus," states Rachel Goldman, Ph.D. 
Who are we to argue, when the universe operates on an intricate system of routines, repeated down to the millisecond since the beginning of time. The phases of the moon, the sun rising and setting, the change of seasons, just to name a few. As humans do we ever stop to think for a moment that all manners of our survival on this planet are at the mercy of the routines, or cycles, of the universe. Then how can we expect to live a successful healthy life, living spontaneously from one moment to the next? Sounds like a recipe for an unorganized, chaotic, unsuccessful, if not downright unhealthy life. 
Yes, spontaneity has its place and certainly can keep things interesting, if not exciting. Living in the moment may have its advantages, but living with routine has been proven to reduce stress levels, increase focus and productivity, and promote overall healthier lifestyle habits, from eating to sleeping.
Many a self-help guru touts the benefits of waking at 4:00 am to meditate, exercise and organize one's day. The age-old advice of "early to rise, early to bed" holds true for many to this day. 
Experts say it takes 21 days for a new habit to take hold, and 90 days for it to become a permanent lifestyle change.  This is known as the 21/90 rule. Its premise is to set a sustainable goal that can be carried out from just about anywhere. Some examples can be flossing daily, practising gratitude, journaling, meditating, exercising, eating healthier, or getting to bed earlier. Socrates said, "the unexamined life is not worth living." Perhaps it's time to take a good look in the mirror and examine the flossing situation, as well as the rest of ourselves. After all, Aristotle said, "we are what we repeatedly do. Excellence is not an act, but a habit."