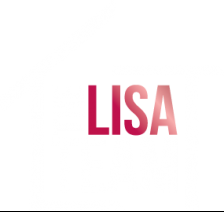 Real Estate as an Investment Opportunity
With the volatile nature of stock markets in previous years a great alternative to investing is purchasing income producing properties and becoming a landlord.
Real Estate historically has always been a sound investment in the Ottawa area as evidenced by steady increases over the years.
While real estate is a great investment and always increases, there is a negative side to this type of investment. Real Estate is a tangible asset and needs time to liquidate, while on the other hand, stocks, an intangible asset, can be sold within the same day.
However, if you have the staying power to hold on to your income producing property or properties it can become a great retirement fund.
The Advantages of Becoming a Landlord
Becoming a landlord can be one of the best, most profitable decisions you'll ever make. If done correctly, the reasons for becoming a landlord are many. You can generate cash flow through rental income to pay for carrying costs, repairs and replacements while building equity for free. Your best bet is to invest in newer properties to limit costs associated with repairs and replacement.
There are various options available for funding income producing properties and your Royal LePage Sales Representative has the expertise to help. They will provide you with information on preferred areas, financing options, finding and qualifying of tenants and so much more. For a Cost Benefit Analysis contact one of our trained professionals today.
139 Prescott St. Kemptville, On, K0G 1J0

The trade marks displayed on this site, including CREA®, MLS®, Multiple Listing Service®, and the associated logos and design marks are owned by the Canadian Real Estate Association. REALTOR® is a trade mark of REALTOR® Canada Inc., a corporation owned by Canadian Real Estate Association and the National Association of REALTORS®. Other trade marks may be owned by real estate boards and other third parties. Nothing contained on this site gives any user the right or license to use any trade mark displayed on this site without the express permission of the owner.©Royal LePage TEAM REALTY
This article was first published on https://www.teamrealty.ca.