As the holiday season and winter weather approaches, we all have one thing on our mind: vacation! The reasons to get away this year are in abundance, but the most common may just be to feel that former sense of normalcy that we have all grown to miss. Whether you are snowbirds in search of warmer pastures, travellers looking to revisit a favourite resort, or staycationers who enjoy visiting family and checking out local attractions, getting away for a little while is essential. 
Before you hit the road, there are a few things you should consider to ensure your home is protected while you are away. Whether you are new to home security or experienced in locking up for an extended time away, taking the proper measures to keep your home secure is important not only to protect your investment, but to abide by insurance agreements as well. So for anyone who has not hired Home Alone star Macaulay Culkin as your house-sitter this season, here are some sure-fire ways to keep your home safe so that you can enjoy your winter vacation to the fullest.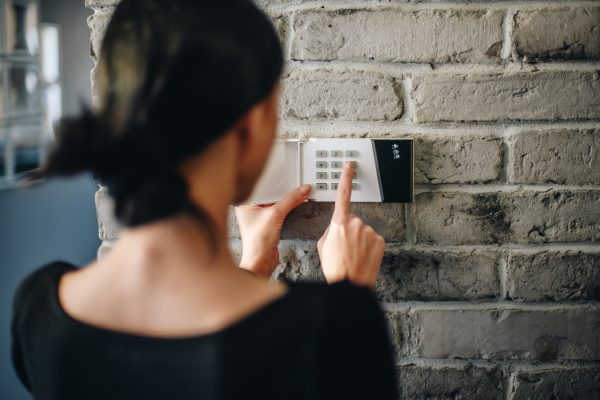 Planning For Your Trip
Planning for any trip is an exciting time and includes several activities that should be completed as part of the planning process. Make a checklist that you can use on all your future adventures. Also, check if the terms of your travel insurance have changed due to COVID 19. Decide if you will be away for more than five days and what time of year you will be travelling. If you will be away for more than five days, your insurance policy may require that you have someone check your home regularly. 
If required, have a trusted person visit your home, check your policy for how often. You can ask them to record the day and time they checked the house. Your contact information should be left with the same person. You must ensure that your home is protected from all potential serious problems. These can include fire, theft and damage caused by adverse weather.
Homeowners Insurance: Check The Details
Before travelling, or at least once a year for good measure, contact your insurance agent. Ensure that your policy is up to date and that all premiums have been paid. The level of home insurance coverage available can range from basic to a very comprehensive policy. Inform them of any improvements or upgrades you have made. Always check that your insurance covers any damage and covers the loss of any items in the home. Depending on your policy, your insurance can pay for the repairs. Check the deductible level and adjust it, if required. Ensure that the insurance company is aware of any increase in the value of your home. The Ontario Municipal Property Assessment Corporation has not updated the value of Ontario homes since 2016 because of COVID 19.
Keep The "Lived In" Look
When you are away, you want to have the home appear as if you are still living there. Ask the person looking after the house to:
Collect any advertising or papers left at the home

If a car is regularly in the driveway, keep one there

Have the grass cut and the snow removed and keep the front walk safe 

Keep curtains open, as you usually do

Set some light on timers, use the ones that vary the timings

Install motion-sensor lights outside, do this as early as possible, so installation is not directly related to your departure

Install a motion sensor camera that you can monitor on your phone

Cancel any newspapers

Have the mail collected from your home or the Community Mailbox

Wait until you are home to post any holiday pictures on any social media platforms; only email photos to close friends and family

Consider installing a monitored home security system, make sure they know you will be away and the contact details of your home checker, ask your insurance agent if this will reduce the insurance costs
Prepare For Any Potential Problems
Depending on which months that you will be away, consider the following:
Shut off the home water supply and drain all the taps, including the washing machine and shut off exterior taps

Unplug televisions, cable boxes, modems, computers, and chargers

For extended vacations, unplug major appliances like your stove, washing machine and clothes dryer

Clean out the fridge and freezer in case of a power cut

Test smoke and CO detectors

Turn off the gas to any fireplaces and BBQs

Turn your water heater to the lowest temperature or, if possible, turn it off; always check with your HVAC company

Set your programmable thermostat to reduce costs. Or you can run the thermostat from your phone to save energy costs
Make a Plan and Have a Safe Trip
It is exhilarating to go on a trip regardless of how long or how far away. Your home is probably your most valuable asset. You must develop a comprehensive plan for your home and the contents. With some planning and reviewing your insurance policy with your agent, you will have a worry-free trip. 
Bon Voyage!