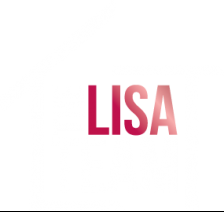 President and CEO of Royal LePage Named Most Influential Canadian in Residential Real Estate
For the sixth year in a row, Swanepoel Power 200  (SP200) has named Phil Soper, President and CEO of Royal LePage, the most influential person in Canadian residential real estate. The SP200 is the definitive ranking of residential real estate leaders across North America. Soper was ranked 11th overall, rising three positions from last year.
With over 17,000 agents nationwide Royal LePage – a proudly Canadian company – is the largest real estate in brokerage in the country. Soper has been at the helm since 2003 and has used his passion for writing and previous experiences as a student leader and his career at IBM to propel the company to where it is today. He is Canada's most-quoted real estate leader and believes that it is Royal LePage's Canadian values, policy of authenticity, and smart PR practices that have led to the company's success.
Soper's leadership spreads to his community involvement which includes the head of  Royal LePage Shelter Foundation and various other Canadian charities. The Royal LePage Shelter Foundation, which has raised more than $27 million to date, is Canada's largest public foundation dedicated exclusively to funding women's shelters and violence prevention programs. Every dollar raised goes directly to helping more than 50,000 women and children in need with Royal LePage absorbing all the administrative costs associated with the charity. In 2017, Soper was awarded the G. Raymond Oustanding Volunteer Award from Ryerson University. This passion for community is spread throughout the entire company and is one of the core values of Royal LePage.
Royal LePage Team Realty was honoured to have Phil Soper at our 2019 Kick Off Event on January 17th. His address, which was made available to Realtors across the country through live video, was focused on the growth and future of real estate in Canada and his enthusiasm and passion for this business is contagious. Soper took the time to speak with many of the Royal LePage Team Realtors in attendance, providing guidance, support, and kind words.
"Helping You Is What We Do" is not only a motto at Royal LePage, it is something that we live and breathe at every level. This philosophy holds true at all levels and Phil Soper is a clear example of that. A leader who leads by example, we are proud to have him as our President and CEO.
139 Prescott St. Kemptville, On, K0G 1J0

The trade marks displayed on this site, including CREA®, MLS®, Multiple Listing Service®, and the associated logos and design marks are owned by the Canadian Real Estate Association. REALTOR® is a trade mark of REALTOR® Canada Inc., a corporation owned by Canadian Real Estate Association and the National Association of REALTORS®. Other trade marks may be owned by real estate boards and other third parties. Nothing contained on this site gives any user the right or license to use any trade mark displayed on this site without the express permission of the owner.©Royal LePage TEAM REALTY
This article was first published on https://www.teamrealty.ca.