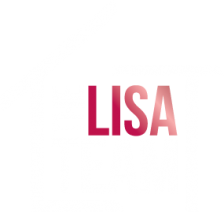 Ottawa Real Estate Update: November 2015
Mild weather and post-election enthusiasm spurs on home buyers!
Statistics are useful in establishing trends but should not be used as an indicator of an increase or decrease in value of specific properties. If you are curious about the value of your home and/or specific neighbourhood statistics we would love to help. Contact us.
Information below provided by the Ottawa Real Estate Board December 3rd, 2015
Members of the Ottawa Real Estate Board sold 990 residential properties in November through the Board's Multiple Listing Service® System, compared with 891 in November 2014, an increase of 11.1 per cent. The five-year average for November sales is 944. "Mild temperatures in November, combined with increased activity post-election, were key factors in the Ottawa resale market performing exceptionally well in November," says David Oikle, President of the Ottawa Real Estate Board. "The positive increase in condo sales may be explained by buyers moving to Ottawa to accept positions with the new government. There may have also been some pent up demand of people who chose to sit on the sidelines until after the election was over." November's sales included 199 in the condominium property class, and 791 in the residential property class. The condominium property class includes any property, regardless of style (i.e. detached, semi-detached, apartment, stacked etc.), which is registered as a condominium, as well as properties which are co-operatives, life leases and timeshares. The residential property class includes all other residential properties. "The condo market has picked back up over the past few months – a very positive change from the first half of the year, and now year-to-date condo sales have surpassed the numbers of units sold in 2014," says Oikle. "Inventory levels are balancing out, cumulative days on market increased to 104 days, and average residential sale prices remain steady. This is very typical of a market that's heading into the winter season." The average sale price of a residential-class property sold in November in the Ottawa area was $380,761, a decrease of 0.4 per cent over November 2014. The average sale price for a condominium-class property was $275,332, an increase of 9.9 per cent over November 2014. The Board cautions that average sale price information can be useful in establishing trends over time but should not be used as an indicator that specific properties have increased or decreased in value. The average sale price is calculated based on the total dollar volume of all properties sold. "The highest concentration of properties sold remains in the $300,000 to $400,000 price range, followed very closely – behind by only 26 properties – the $200,000 to $300,000 range," says Oikle. "In addition to residential and condominium sales, OREB members assisted clients with renting 247 properties in November, and over 2,800 since the beginning of the year."
139 Prescott St. Kemptville, On, K0G 1J0

The trade marks displayed on this site, including CREA®, MLS®, Multiple Listing Service®, and the associated logos and design marks are owned by the Canadian Real Estate Association. REALTOR® is a trade mark of REALTOR® Canada Inc., a corporation owned by Canadian Real Estate Association and the National Association of REALTORS®. Other trade marks may be owned by real estate boards and other third parties. Nothing contained on this site gives any user the right or license to use any trade mark displayed on this site without the express permission of the owner.©Royal LePage TEAM REALTY
This article was first published on https://www.teamrealty.ca.