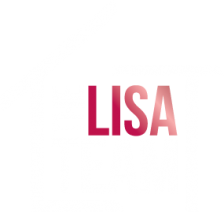 Market Update | Ottawa Real Estate Stats October 2015
Here are the latest statistics from the Ottawa Real Estate board.  Statistics are useful in establishing trends but should not be used as an indicator of an increase or decrease in value of specific properties.  If you are curious about the value of your home and/or specific neighbourhood statistics  
please contact us anytime, we would  love to help.
Information below has been provided by the
Ottawa Real Estate Board
"October Home Buyers weren't spooked by election results."
Members of the Ottawa Real Estate Board sold 1,161 residential properties in October through the Board's Multiple Listing Service® System, compared with 1,119 in October 2014, an increase of 4 per cent. The five-year average for October sales is 1100. "Our October numbers show we outpaced last year and the five year average," says David Oikle, President of the Ottawa Real Estate Board. "Buyer activity was expected to taper off leading up to the Federal Election but it didn't seem to affect our overall performance by very much." October's sales included 202 in the condominium property class, and 959 in the residential property class. Our year to date sales trend is also solid compared to last year with residential property class sales up almost 6% from 2014 and condominium property sales on par with last year. "Ottawa's resale market continues to be a stable environment. Inventory has continued to decline since the busy spring market last May, bringing us back into balanced territory," says Oikle. "Cumulative days on market also came down slightly to 86 days from 93 days in September. In addition, the average sale price remains quite steady." The average sale price of a residential-class property sold in October was $380,075 which is an increase of 2.8 per cent over October 2014. The average sale price for a condominium-class property in October has dropped by 13% from $290,739 to $251,177; however, the year to date average price of $258,995 is more in line with the current average. This in fact illustrates why the Board cautions that the average sale price information can be useful in establishing trends over time but should not be used as an indicator that specific properties have increased or decreased in value. The average sale price is calculated based on the total dollar volume of all properties sold. "While the highest concentration of properties sold continues to be in the $300,000 to $400,000 price range, followed closely, again, by the $200,000 to $300,000 range, there were also a good number of sales in the $500,000 to $750,000 price range in October." says Oikle. "In addition to residential and condominium sales, OREB members assisted clients with renting 223 properties in October, and over 2500 since the beginning of the year."
139 Prescott St. Kemptville, On, K0G 1J0

The trade marks displayed on this site, including CREA®, MLS®, Multiple Listing Service®, and the associated logos and design marks are owned by the Canadian Real Estate Association. REALTOR® is a trade mark of REALTOR® Canada Inc., a corporation owned by Canadian Real Estate Association and the National Association of REALTORS®. Other trade marks may be owned by real estate boards and other third parties. Nothing contained on this site gives any user the right or license to use any trade mark displayed on this site without the express permission of the owner.©Royal LePage TEAM REALTY
This article was first published on https://www.teamrealty.ca.