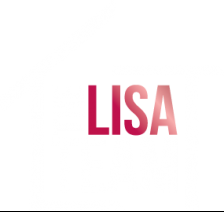 New Mortgage Rules for January 2018
Are you a Canadian homeowner? A first time home buyer? Do you see yourself purchasing a home for your family in foreseeable future? If you've answered "yes" to any of these questions, or have considered tapping into the real estate market in the New Year, keep reading!
The time has come, once again, for the Canadian mortgage rules to change. Effective January 1st , 2018 the Office of the Superintendent of Financial Institutions (OSFI) will be implementing new mortgage regulations that may ultimately reduce purchasing power on conventional purchases and refinancing of all homes. Of course, as word of these new regulations surface, so do pressing questions from anxious home buyers on how these changes will affect them, and what we'll all need to know as we enter into the New Year.
How will the new mortgage rule affect Canadian home buyers?
Essentially, the new qualifying mortgage rules will require home buyers to qualify at a rate that is 2% higher than that of their negotiated or contract rate – ensuring that the majority of home owners pay a minimum of 20% on a down payment, in addition to having the sustainable ability to afford ongoing payments.
Why are they implementing the new mortgage rules?
The bulk of these measures are to confirm that banks are "lending money to home buyers who can manage their loans even if interest rates rise … [thus] reducing the banks' reliance on loan-to-value calculations in markets where home prices are rising quite rapidly". According to Jeremy Rudin, Superintendent of Financial Institutions, the risks that coincide with the stress of these new regulations are clear. Yet, rather than waiting upon potential debts and defaults in an otherwise rising market, his approach is to adapt their standards to new developments.
Here's an overview as to who might feel the greatest impact with respect to these new changes, effective January 1st, 2018:
Those who do not meet the regular bank-lending criteria, and therefore work with an alternate lender. These lenders will likely charge higher rates and, as a result, have a higher level of risk pertaining, but not limited to, such circumstances as credit and/or qualifying income.
Home buyers who would have otherwise needed to meet the bank-lending criteria, but are now required to qualify at an above-contract level or 2%. Potential outcomes? Opting for shorter or variable terms.
Those who are looking to either purchase a home with a 20% down payment, or refinancing their existing homes. All considerations might want to be thoroughly revisited prior to the New Year.
Needless to say, if you are thinking about buying a property careful review of this new information now is important.  Speak to your real estate sales representative and mortgage broker today!    
139 Prescott St. Kemptville, On, K0G 1J0

The trade marks displayed on this site, including CREA®, MLS®, Multiple Listing Service®, and the associated logos and design marks are owned by the Canadian Real Estate Association. REALTOR® is a trade mark of REALTOR® Canada Inc., a corporation owned by Canadian Real Estate Association and the National Association of REALTORS®. Other trade marks may be owned by real estate boards and other third parties. Nothing contained on this site gives any user the right or license to use any trade mark displayed on this site without the express permission of the owner.©Royal LePage TEAM REALTY
This article was first published on https://www.teamrealty.ca.