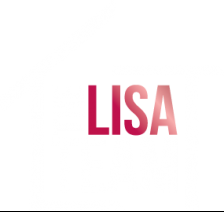 Ottawa Real Estate Update: January 2019 Record-Breaking Home Sales!
January 2019: Record-Breaking Home Sales! February 5, 2019
Highlights
Members of the Ottawa Real Estate Board sold 820 residential properties,  an increase of 15.8 % over January 2018.
611 in the residential property class, a rise of 14.2% over January 2018
209 in the condominium property class, an increase of 20.8% over January 2018
$432,829 was the average sale price of a residential-class property,  an increase of 1.5 percent over January 2018.
The average sale price for a condominium-class property was $283,990, an increase of 7.7 percent over January 2018.
Most active price point for residential-class sales was $300,000 to $449,999, accounting for nearly 42.5 percent of January's sales while 22.7 percent of sales were in the $500,000 to $750,000 price range.
Most active price point for condominium-class salse was $175,000 to $274,999 remained the most prevalent price point in the condominium market, accounting for 54.1 percent of the units sold.
"January is typically one of the slowest months of the year for local real estate. Yet, in spite of the record cold and snowfall, unit sales are up almost 16%. This is the highest number of January transactions we have experienced in decades,"  – OREB President 2019 
Motivated buyers aren't being scared away by the cold, properties are moving quickly.  While many sellers might believe it's best to "wait for spring" if you're looking to sell, it's a good idea to speak to your realtor now.
When asked what he forecasts for the upcoming year, [OREB PRESIDENT] speculates, "Based on last month's sales, I'd say we go with Wiarton Willie's prediction – it will likely be an early spring for the real estate market as well."
*Note that the average sale price can be useful in establishing trends over time but should not be used as an indicator that specific properties have increased or decreased in value. The calculation of the average sale price is based on the total dollar volume of all properties sold. Price and conditions will vary from neighbourhood to neighbourhood . 
We've got market reports for every Ottawa neighbourhood and we'd be happy to share!  Reach out to us anytime!
Read the full news real release from the Ottawa Real Estate Board
139 Prescott St. Kemptville, On, K0G 1J0

The trade marks displayed on this site, including CREA®, MLS®, Multiple Listing Service®, and the associated logos and design marks are owned by the Canadian Real Estate Association. REALTOR® is a trade mark of REALTOR® Canada Inc., a corporation owned by Canadian Real Estate Association and the National Association of REALTORS®. Other trade marks may be owned by real estate boards and other third parties. Nothing contained on this site gives any user the right or license to use any trade mark displayed on this site without the express permission of the owner.©Royal LePage TEAM REALTY
This article was first published on https://www.teamrealty.ca.