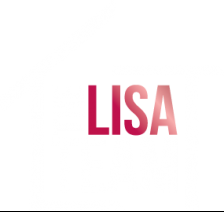 In Law Suites – Basement Apartments & Secondary Units Now Legal
With the exception of Rockcliffe Park, the City of Ottawa now allows secondary   suites. So a home owner can build one (with a building permit) or get the city's stamp of approval on an existing one, provided the home owner brings it up to building and fire code standards. This is often a basement apartment, but the more correct description is "secondary suite" or "secondary dwelling unit". If not built in the basement, a secondary suite can only take up 40% of the overall upper floors. A suite can be built in a garage, and each half of a semi-detached can have its own secondary suite. Also, each (legal) duplex is allowed one secondary unit – effectively making it into a triplex. If, for example, a secondary unit occupies 40% of the upper floors and generates rental income, then 40% of expenses as such roof or furnace replacement and 40% of the city taxes can be deducted from that rental income. (Verify this, but since the secondary unit is in one's principal residence, there may be NO capital gain upon sale).
Other notes:
• All of the aforementioned does not apply to a condo or row house.
• Conversions require building permits but no rezoning application is required.
The Above Information Provided by: Norm Fera, BA, MA, LL.B., Lawyer Lang Michener LLP
Secondary Dwelling Units BY-LAW NO. 2005-367
1. Despite any other provision in this By-law to the contrary, a secondary dwelling unit is permitted in accordance with the following:
(1) For purposes of this section or subsection, as the case may be, the following terms have the following meanings:
Detached dwelling means a building containing one principal dwelling unit only and includes fully-detached dwelling house, single family dwelling, single detached dwelling and detached house;

Semi-detached dwelling means a building containing two principal dwelling units only, divided vertically, and includes semi-detached house and linked detached house;

Duplex building means a building containing two principal dwelling units only, divided horizontally, and includes duplex house;

Principal means primary and not secondary usage of a residential building;

Dwelling unit, means a residential unit that,

consists of a self-contained set of rooms located in a building,

is used or intended for use as a residential premises,

contains kitchen and bathroom facilities that are intended to be exclusive to the unit; and

is not a mobile home or any vehicle;
139 Prescott St. Kemptville, On, K0G 1J0

The trade marks displayed on this site, including CREA®, MLS®, Multiple Listing Service®, and the associated logos and design marks are owned by the Canadian Real Estate Association. REALTOR® is a trade mark of REALTOR® Canada Inc., a corporation owned by Canadian Real Estate Association and the National Association of REALTORS®. Other trade marks may be owned by real estate boards and other third parties. Nothing contained on this site gives any user the right or license to use any trade mark displayed on this site without the express permission of the owner.©Royal LePage TEAM REALTY
This article was first published on https://www.teamrealty.ca.