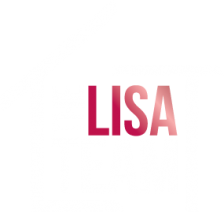 How Will Real Estate Markets React To The Liberals' Election Victory?
The Liberal Party's successful election campaign included a promise to stimulate the economy by increasing infrastructure spending with deficit budgets. How will these changes effect the country's real estate market? Until details are released, the exact consequences are difficult to determine, but some possibilities have emerged.
Foreign Investment
We don't know what will follow the Liberals' change in fiscal direction (deficit spending versus balanced budgets), but, if the promised infrastructure spending materializes, it could boost annual growth in 2016 and 2017 "by up to 0.1 and 0.3 percentage points respectively," according to a TD Bank report. However, the $10-billion annual spending promised by the Liberals won't significantly impact the overall valuations of the Canadian economy. So, foreign investors are not likely to be frightened.  As evidence of that, the Canadian dollar dropped on election day and throughout the night as results came in, but the loonie rebounded to 77.14 cents U.S., higher than the day before the election.
Infrastructure Spending Creates Jobs
Although there was a chance the federal election campaign would affect real estate markets, the Ottawa Real Estate Board (OREB) reported record sales of residential properties in September, up by 10% over September 2014. So, at least locals weren't overly concerned about who would win. The Liberals' promise of a 10-year investment in social housing infrastructure could include building more units and refurbishing existing units. There will also be tax breaks—including the removal of the GST on new capital investments—to encourage the construction of new rental housing. Furthermore, infrastructure spending most often creates jobs.  And, increased employment means more disposable income which could lead to greater participation in the housing market.
Mortgage Rates
When a government spends money to stimulate the economy, that usually means higher inflation which usually translates to higher interest rates. This potential rise in interest rates would affect all homeowners and it could slow sales in the heated markets like Toronto and Vancouver. According to Sherry Cooper, chief economist for Dominion Lending Centres, infrastructure spending could also impact mortgage rates. If the government issues bonds to pay for the expenditure, "five-to-10 year yields will actually edge upward as investors realize that the supply of Canadian bonds is going to increase, and that means that mortgage rates will be stable to moderately higher over the next year."
139 Prescott St. Kemptville, On, K0G 1J0

The trade marks displayed on this site, including CREA®, MLS®, Multiple Listing Service®, and the associated logos and design marks are owned by the Canadian Real Estate Association. REALTOR® is a trade mark of REALTOR® Canada Inc., a corporation owned by Canadian Real Estate Association and the National Association of REALTORS®. Other trade marks may be owned by real estate boards and other third parties. Nothing contained on this site gives any user the right or license to use any trade mark displayed on this site without the express permission of the owner.©Royal LePage TEAM REALTY
This article was first published on https://www.teamrealty.ca.