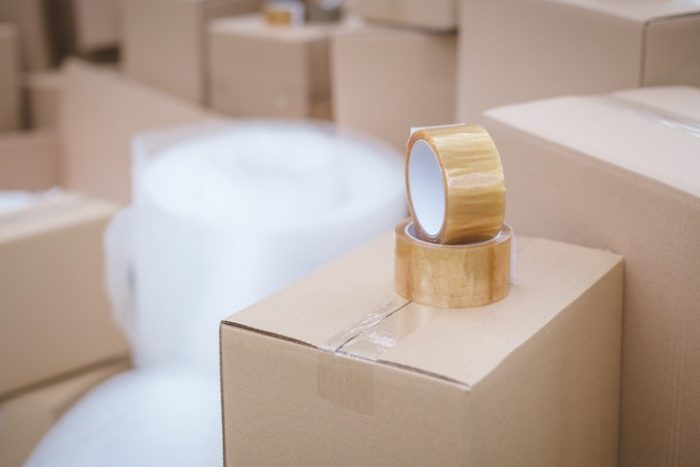 Moving is a task that few find pleasure in, as it requires countless hours of organizing, packing, and lots of heavy lifting. Unfortunately, when doing this through a pandemic with travel restrictions in place and physical distancing measures still active, it may feel like there could not be a more inconvenient time to relocate. However, with closing dates getting closer, putting off your move may not be an option to your avail, but you should consider a few things before you go:
Is your new town a hot-spot for COVID-19?

Will you be coming into close contact with others during your trip?

Are you or your co-travellers considered high risk for COVID-19?
All of these questions are important to consider when planning out your move to keep you, your family, and your new community safe by minimizing your risk of exposure. To ensure your move goes well despite these current circumstances, it is important to arrange things with more care than you may have originally thought to. Here are some steps you can take to make sure your move goes smoothly and safely during this unusual time.
Touch Base With Your Moving Company
Businesses in Ontario are taking precautions to protect their customers as well as their employees, and moving companies are no exception. Many of these companies are taking a different approach to the way they work in respect to social distancing measures, this includes: estimates based on photos and videos; truck and equipment sanitation; and wearing masks and gloves while working with your belongings. While planning your move, you should make sure to touch base with your movers to ensure you understand the guidelines that they are following. In being aware of the processes beforehand, you can organize yourself to ensure the movers have the time and space they need to get the job done efficiently, while remaining physically distanced when you can.
Packing Supply Calculations
Ensuring you have enough packing supplies while minimizing your trips to the store can be a tricky thing to do. Fortunately, companies such as U-haul have a free packing calculator right on their website to help you make an accurate estimate of all of the supplies that you will need to pack everything in your home. You can order directly from their website to receive all supplies at once, and choose between shipping and pick-up services. 
Pack Your Own Stuff.
While packing can be a dreaded task that we would much rather outsource to someone else, by doing it yourself you can reduce contact with moving personnel. As we are aware, the novel-coronavirus can live on cardboard for up to 24 hours, so plan ahead to ensure your boxes are packed and untouched for this time frame before the movers arrive. Once you make it to your new house, try to avoid any unpacking for the same amount of time to reduce your risk of exposure. 
Be Courteous Of Others
If you are moving from or into an apartment or condominium, try your best to inform your neighbours so that they can avoid movement throughout common areas, elevators, and stairways during this time. Use doorstops to keep doors open and reduce contact with high-touch surfaces, and have hand-soap, sanitizer, paper towels, and disinfectant in a marked box to ensure they are the last on and first off the truck, making them readily available for everyone to use. 
Welcome Home!
Once you make it to your new home, be sure to disinfect all high-touch surfaces including door handles, cabinet and drawer pulls, light switches, and appliances both before and after your movers arrive, if possible. Secondly, set up your soap dispensers to ensure you have hand-washing stations available for use right away. Last but certainly not least, relax! You moved during a pandemic, and there is nothing you deserve more than a little downtime in your new abode.