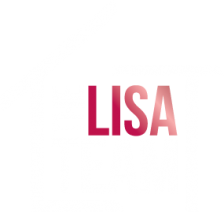 How to Choose the Perfect Realtor for You
How to Choose the Perfect Realtor for You
Whether you're a first-time home buyer or are selling your house yet again, you need a realtor that understands your needs. The home buying or selling process can be complicated as it is, and there is no need to cause yourself additional angst by picking a less-than-qualified realtor. Read on to discover a few traits you need to look for when selecting a real estate agent so you can confidently move through the buying or selling process.
Qualifications
A realtor with no qualifications won't get you very far. You need a real estate agent that knows the process through and through and has a certification so you can be certain he or she knows how to do the job. Check to make sure the realtor you are considering is a member of an upstanding organization, such as the Canadian Real Estate Association, and you can be confident that he or she will be up to snuff.
Broad Knowledge-Base
Your real estate agent needs to be able to walk you through the entire process. The agent needs to know about financing, pricing a house, home inspections and all the other steps involved in buying or selling a home. This is crucial if you're a first-time home buyer and are unfamiliar with the proceedings. Thoroughly vet your agent before you sign on with him or her, ask questions about the system itself and any concerns you have. If the agent is able to answer your questions clearly and give you up-to-date tips and information, you'll know you have found a good one. If, however, the agent leaves you feeling more confused than before, he or she is probably not right for you.
Good Track Record
How many homes has your agent sold in the past few months? A high success rate is a sign of a good agent. Ask the potential realtors how many homes they have sold out of all their listings so you can get a good idea of their effectiveness.
Sympathetic to Your Needs
Do you have a specific area that you want to buy in, or are you looking for a particular type of home? Your agent needs to fully understand your needs and be willing to dig to help you find the perfect property. No one knows your needs and desires better than you do, so avoid any agent that tries to upsell you for no reason or doesn't seem to grasp what you want. It may seem like a difficult task, but finding the ideal realtor can save you a lot of time and hassle. Take your time selecting an agent and you'll be able to move through buying or selling your home with ease and certainty. [mp_row_inner] [mp_span_inner col="12″] [mp_button text="Like what you see? Subscribe to our Blog. " link="http://ww4.ottawarealestateonline.ca/newsletters" target="false" icon="fa fa-arrow-circle-o-right" icon_position="left" full_width="true" align="left" mp_style_classes="motopress-btn-color-silver motopress-btn-size-middle motopress-btn-rounded motopress-btn-icon-indent-small"] [/mp_span_inner] [/mp_row_inner]
139 Prescott St. Kemptville, On, K0G 1J0

The trade marks displayed on this site, including CREA®, MLS®, Multiple Listing Service®, and the associated logos and design marks are owned by the Canadian Real Estate Association. REALTOR® is a trade mark of REALTOR® Canada Inc., a corporation owned by Canadian Real Estate Association and the National Association of REALTORS®. Other trade marks may be owned by real estate boards and other third parties. Nothing contained on this site gives any user the right or license to use any trade mark displayed on this site without the express permission of the owner.©Royal LePage TEAM REALTY
This article was first published on https://www.teamrealty.ca.