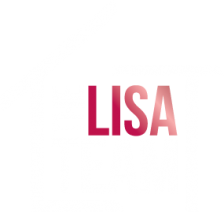 Home for Sale: A Guide for Your Next Housing Journey
[mp_row] [mp_span col="12″] [mp_row_inner] [mp_span_inner col="12″] Once a For Sale sign goes up, it's official! You're ready to begin your new journey! Or are you? It's normal to experience some raw emotions as you embark on selling your beloved home. Follow these simple steps to help you take memories from one home to another.
Create a Memory Box
There's no need to wait until your house is sold to start packing, especially when it comes to the sentimental items. Locate a sturdy box or storage container, mark the box as "Memories" and start gathering!
Event/Occasion Items: These items may be related to a favorite vacation, a wedding or a day that symbolizes an accomplishment or achievement.
Gifts and Mementos: Did you receive a cherished item that reminds you of a loved one whenever you see it? Put it in the box!
Geographic Items: Are you moving to a new town or a new state? Look for items that represent the town that you've lived in and know, and place them in the box. If you don't have any of these items, head to your local gift shop, buy yourself something beautiful and add it to the box.
Organize Décor
Look around your current home and note what you absolutely
love
about it. Is it the window that overlooks the beautiful yard? While you can't take the window with you, it will be easy to re-create that feeling in your new home by capturing the surrounding décor. Take a picture and upload it to Pinterest. Name the board "New Décor." Type the paint color and brand into a search engine, and once you've found it, pin that page to your new board. Do the same for the blinds, the curtains, the hardware, flooring, et cetera. Keep moving around your home until you've captured everything in an online album. Moving is a busy, stressful time, but these photos will give you something to draw on when you are ready to make your new home a reflection of you, both the old and the new.
Dream Big
What are you hoping to achieve by moving into your new home? Gain more space? A better location? Create a new space for yourself and someone you love? In order to achieve it, you have to dream it first. Go back to Pinterest and pin away with photos that reflect the feeling you are hoping to create inside your new home. Once you're finished, be sure to share these photos with your realtor. Finding your next home should be exciting and fun, and keeping your realtor in the loop will help him or her locate the next perfect home for you. [/mp_span_inner] [/mp_row_inner] [mp_row_inner] [mp_span_inner col="12″] [mp_button text="Like what you see? Subscribe to our Blog. " link="http://ww4.ottawarealestateonline.ca/newsletters" target="false" icon="fa fa-arrow-circle-o-right" icon_position="left" full_width="true" align="left" mp_style_classes="motopress-btn-color-silver motopress-btn-size-middle motopress-btn-rounded motopress-btn-icon-indent-small"] [/mp_span_inner] [/mp_row_inner] [/mp_span] [/mp_row]
304 colonnade Dr, Kemptville, ON K0G 1J0
The trade marks displayed on this site, including CREA®, MLS®, Multiple Listing Service®, and the associated logos and design marks are owned by the Canadian Real Estate Association. REALTOR® is a trade mark of REALTOR® Canada Inc., a corporation owned by Canadian Real Estate Association and the National Association of REALTORS®. Other trade marks may be owned by real estate boards and other third parties. Nothing contained on this site gives any user the right or license to use any trade mark displayed on this site without the express permission of the owner.©Royal LePage TEAM REALTY
This article was first published on https://www.teamrealty.ca.