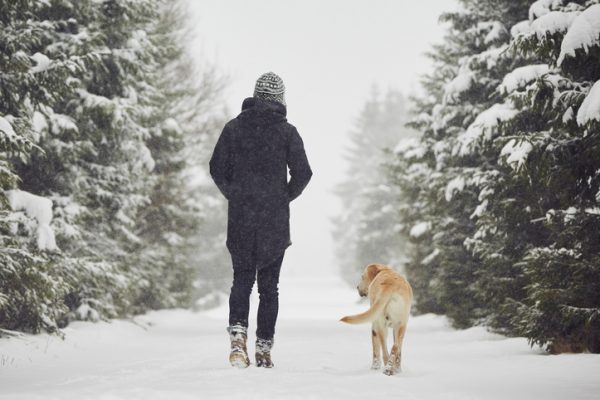 Winter this year has been, for lack of a better word, unusual. Temperatures have been quite a bit milder than what we are used to in Ottawa, which has been a welcomed change, but with stay-at-home orders, we may not have been able to enjoy the colder months the same ways we have become accustomed to. What is good, is that this has offered many of us the chance to get creative with entertainment in times of lockdown, and while staying away from both indoor and outdoor gatherings. Many people are eager to engage in physical activities, embrace family time, and enjoy some time outdoors. Here are some ways that you too can get back to the basics and have simple, at-home fun during our COVID winter. 
Build a Backyard Rink
If you have the time and space, building a rink can be a great way to create fun for the family right at home. Start by mapping out and building the base of your rink, and follow it up with creating a border with 2x4's, large PVC piping, or mounds of snow. Next, spray multiple thin layers of water, letting each layer freeze in between to make a good barrier between the rink and the ground. Maintain your rink by flooding it for the next three days, and continuing this process 1-2 times a week for the remainder of the skating season. 
Hit The Hills
Ottawa is home to many different hills that provide tobogganing fun for the entire family. If you would prefer to stay home, create a snow hill in your own backyard by shoveling or plowing snow into larger hills and grooming your slide for some at-home winter fun. Remember to dress warmly, wear a helmet, be conscious of others' space, and respect any social distancing or gathering sizes that may be enforced by the city. See here for a list of tobogganing hills in Ottawa if you prefer your sledding on steeper, natural winter hills. 
Build a Snow Fort.
There are many ways to get creative and build a snow fort at home. You can use old juice jugs, or mound snow together to build up walls, paths, bunkers, and more to play in outside in the beautiful weather that we are having. You can be as creative as you want, add in food colouring to change the look of the snow, and use flags, sticks, or painted rocks as decoration. Your fort can be fun, and also a reflection of your style, making it something that you can really enjoy while spending time outdoors. 
Snow Sculpture or Snow Mural
There are many great ways to have fun with snow, so why not get creative. Instead of building your typical run-of-the-mill snowman, try creating something slightly different, or more extravagant. Make your very own snow-dragon, snow-family, or snow-village! Neighbours passing by may admire the work put into such a scene, and in no time you may see multiple people showing off their sculpting skills. 
If you are someone who is good with art, colours, and design, take your hand at creating a mural outdoors, with snow as your canvas. Use food colouring in place of paint and channel your creative energy into something new and fun. This is a great way to take a break and get in tune with a side of you that may normally only live indoors. 
Visit The Trails
There are many trails in Ottawa that offer ample space for things like walking, cross-country skiing, snowshoeing, or even skating. If you are looking for a little more exercise on a bright, sunny day, or just want to leave your house and embrace different scenery, be sure to check out some of the great trails in Ottawa and the surrounding area. 
Times have undoubtedly been difficult, and things seem to have changed at a rapid pace. No matter what you decide to do to pass the time, it is good to reflect on how much fun we can have right at home. Embrace what you have, love the people around you, practice kindness, and have mounds of fun in your own backyard.