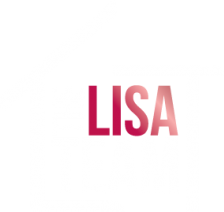 Fire Retrofit – Does The Home You Are Purchasing Need One?
When purchasing a home with an auxiliary dwelling unit i.e.: a basement apartment or in-law suite or area in the home or garage that contains kitchen and bathroom facilities that are intended to be exclusive to the unit, as the home buyer it is imperative that you obtain a Fire Retrofit Certificate to ensure that the area meets safety and fire codes if the area in question is to be used futuristically as rental income or is to be occupied by family members.
Strict laws have been put in place to ensure human safety and if the area is to be occupied as a self contained unit now or potentially in the future or offered in re-sale as having an auxiliary dwelling unit, certain criteria must be met.
To meet this criteria a Fire Retrofit should be carried out and this is preformed by the local Fire Department and in general cover the following areas of fire safety:
1.
Containment:
Contain fires within units and from other areas. 2.
Means of Escape:
Require two exits per floor though variations may apply. 3.
Alarms:
Smoke alarms, require a minimum of one per floor. Carbon monoxide alarms, require a minimum of one per unit. 4.
Fire Suppression:
Require one fire extinguisher per floor with sprinklers optional. 5.
Electrical Safety Compliance:
Two unit buildings shall be subject to inspection by the Electrical Safety Authority.
Your trained Royal LePage Sales Representative will assist you with the complicated process of ensuring all the requirements needed for the purchase of this type of property are met and that you are protected now and in the future.
304 colonnade Dr, Kemptville, ON K0G 1J0
The trade marks displayed on this site, including CREA®, MLS®, Multiple Listing Service®, and the associated logos and design marks are owned by the Canadian Real Estate Association. REALTOR® is a trade mark of REALTOR® Canada Inc., a corporation owned by Canadian Real Estate Association and the National Association of REALTORS®. Other trade marks may be owned by real estate boards and other third parties. Nothing contained on this site gives any user the right or license to use any trade mark displayed on this site without the express permission of the owner.©Royal LePage TEAM REALTY
This article was first published on https://www.teamrealty.ca.