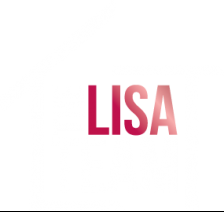 Emotional Homebuyers Can Lose Out On The Best Deals
When we really like a property, we can overlook or downplay its negative aspects.  This homeownership.ca post advises us to approach purchasing a home as a business decision and to remove emotion from the decision.
Before viewing any properties, contact a financial adviser to set your budget, a mortgage broker to get pre-approval for that amount and a real estate agent familiar with the area(s) you like.
Call and introduce yourself to 3 professional home inspectors - one should be available when you're ready to bid, so you avoid stressful delays, and any temptation to skip the inspection.  The inspection is a critical step that ensures the structure, environment and operating systems of your dream home are safe and sound.
We are often seduced by facade, but the things we cannot see (outdated furnace, inefficient systems, roof defects, foundation problems, building code violations, mold) can lead to expensive repairs or health concerns.  To read more click here.
139 Prescott St. Kemptville, On, K0G 1J0

The trade marks displayed on this site, including CREA®, MLS®, Multiple Listing Service®, and the associated logos and design marks are owned by the Canadian Real Estate Association. REALTOR® is a trade mark of REALTOR® Canada Inc., a corporation owned by Canadian Real Estate Association and the National Association of REALTORS®. Other trade marks may be owned by real estate boards and other third parties. Nothing contained on this site gives any user the right or license to use any trade mark displayed on this site without the express permission of the owner.©Royal LePage TEAM REALTY
This article was first published on https://www.teamrealty.ca.