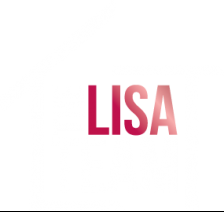 Create a beautiful bathroom for the ages
As people age, reduced mobility, impaired balance, failing vision and muscle weakness make them more susceptible to injuries in their home, and bathrooms are no exception.  This Consumer Reports article tells how the latest design trends are helping owners upgrade their bathrooms with changes that enhance safety while retaining their beauty and avoiding an institutional look. In addition, subtle name changes have made useful improvements like shower rails (formerly called grab bars) and higher-seated toilets ("comfort height") more acceptable.
By widening the bathroom doorway, removing the raised sill and replacing knobs with easier-to-open handles you improve access. Installing slip-resistant tile or vinyl and/or shower bars will reduce the risk of falling.  To reduce glare, mount lights on the side of your mirrors, not above, and bring in natural light with windows or skylights.  Design the sink area to be suitable for all ages and abilities.  Wall mount sinks provide room for someone who wants to sit, dual-level countertops help the youngsters and faucet levers are easier to turn than knobs.
Open or glassed-in shelves make things easier to find.  People with mobility issues can choose from curbless showers with seating and walk-in tubs with entry doors, sliding sides or wide edges to sit on while swinging their legs over the side.  To read more click here.
139 Prescott St. Kemptville, On, K0G 1J0

The trade marks displayed on this site, including CREA®, MLS®, Multiple Listing Service®, and the associated logos and design marks are owned by the Canadian Real Estate Association. REALTOR® is a trade mark of REALTOR® Canada Inc., a corporation owned by Canadian Real Estate Association and the National Association of REALTORS®. Other trade marks may be owned by real estate boards and other third parties. Nothing contained on this site gives any user the right or license to use any trade mark displayed on this site without the express permission of the owner.©Royal LePage TEAM REALTY
This article was first published on https://www.teamrealty.ca.