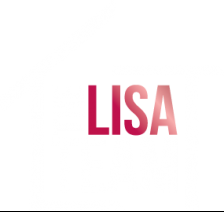 CMHC announces new rules to make it easier for homeowners to rent out property
In this Financial Post article, Garry Marr discusses the impact of upcoming changes from Canada Mortgage and Housing Corp (CMHC) that will permit homeowners to count 100% of the income from their secondary units when qualifying for a loan.  Currently, homeowners with legal units can only count 50% of the income from legal rentals.  By making it easier to borrow money, Marr suggests CMHC will be bringing more people into the market, and that is expected to boost affordable housing, especially in hot markets like Vancouver where secondary units make up almost 20% of the city's rental stock.  To read more click here. http://www.financialpost.com/m/wp/blog.html?b=business.financialpost.com//personal-finance/mortgages-real-estate/cmhc-announces-new-rules-to-make-it-easier-for-homeowners-to-rent-out-property
 Buying a property with a rental unit is a great way to own a home while someone else helps pay your mortgage! Please contact us for info & available income properties.
139 Prescott St. Kemptville, On, K0G 1J0

The trade marks displayed on this site, including CREA®, MLS®, Multiple Listing Service®, and the associated logos and design marks are owned by the Canadian Real Estate Association. REALTOR® is a trade mark of REALTOR® Canada Inc., a corporation owned by Canadian Real Estate Association and the National Association of REALTORS®. Other trade marks may be owned by real estate boards and other third parties. Nothing contained on this site gives any user the right or license to use any trade mark displayed on this site without the express permission of the owner.©Royal LePage TEAM REALTY
This article was first published on https://www.teamrealty.ca.