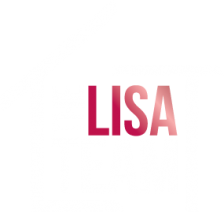 Choosing a Brokerage when Buying or Selling a Home
When it comes time to buy or sell a home, finding the brokerage to work with is a very important step to take. You need to find a company that will work with you to make this the most positive experience possible.
"At Royal LePage Team Realty we commit to delivering high quality, industry leading and innovative real estate products and services on a complete cost-effective basis. Our business relationship will be characterized by the highest degree of honesty, credibility and fair dealing.  We are committed to setting the pace in service excellence. We commit to delivering a level of real estate professionalism that contributes to the overall well being of the community."
With a large share of the Ottawa real estate market, Royal LePage provides outstanding services to all of our clients.  Let's take a look at what we can do for you:
Why Buyers Should Choose Royal LePage Team Realty:
If you want to find the right home, in the right place, at the right price, with minimum hassle, we are here to help! Our
buyers agents
are here to support and represent you every step of the way. Whether you are buying a resale or new construction home, we can advise you as you make the biggest purchase of your life. Here are just some of the
services
that a Royal LePage Sales Representative will provide:
An extensive knowledge of local neighbourhoods and real estate values will allow your representative to find the perfect home to fit your lifestyle and budget. This knowledge will also make it easier to narrow your search so as not to waste time!
A guide to take you through properties and to help identify potential problems through observation and research to help you make an informed decision.
Advise you through the process of making an offer and negotiate on your behalf.
Make recommendations for securing finances, legal options, and finding appraisers, home inspectors, and contracting services.
An educated professional to represent YOU every step of the way!
Why Sellers Should Choose Royal LePage Team Realty:
Royal LePage Team Realty Realtors have the training, experience, and resources necessary to help you sell your home.
"Selling a home takes more than just putting a "for sale" sign out front."
 We want to help you sell your home for the right price and quickly, and we know that effective marketing, problem solving, and research can help ensure that. Here are just some of the
services
that a Royal LePage Sales Representative will provide:
Knowledge and research to help you price your home right through a home evaluation and a comparative market analysis.
Step by step guidance through the whole process from listing to closing.
Customized marketing plan using our extensive resources.
Recommendations and consultations with you through every step of the process.
Guidance through the transaction process and careful review of all documents to ensure that you are protected, even after closing.
Extensive training to negotiate on your behalf while looking out for your best interest.
An educated professional to represent YOU every step of the way!
139 Prescott St. Kemptville, On, K0G 1J0

The trade marks displayed on this site, including CREA®, MLS®, Multiple Listing Service®, and the associated logos and design marks are owned by the Canadian Real Estate Association. REALTOR® is a trade mark of REALTOR® Canada Inc., a corporation owned by Canadian Real Estate Association and the National Association of REALTORS®. Other trade marks may be owned by real estate boards and other third parties. Nothing contained on this site gives any user the right or license to use any trade mark displayed on this site without the express permission of the owner.©Royal LePage TEAM REALTY
This article was first published on https://www.teamrealty.ca.