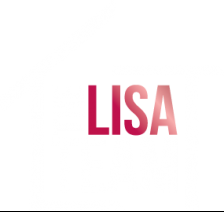 Campaign Launched By Provincial Realtors to Stop the Spread of Another Costly Home Owner's Tax
Help us in an effort to "Say no to another home owner tax" – It is our mission to help prevent the spread of a new municipal land transfer tax (MLTT). This tax is in addition to the Land Transfer Tax a consumer already pays to the province when purchasing real estate and this provincial tax is already a large amount.
Now your local municipalities want to Tax the home buying consumer again by introducing a new local Municipal Land Transfer Tax.
Currently only implemented in Toronto, this tax has a great possibility of spreading to other regions of Ontario. Research reveals that this tax has had a negative impact on Toronto's economy and has hurt consumers and the housing market. Specifically, research on the effects of the tax reveals that Toronto has lost 15,000 jobs as a direct result of the MLTT.
The slogan, "Say no to another home owner tax – don't tax my dream" is the slogan of a campaign launched by the Ontario Real Estate Association and conveys to consumers and REALTORS® the campaign's key message of opposition to the MLTT.
During the upcoming provincial and municipal elections, REALTOR® volunteers will also be meeting with local candidates to communicate the campaign's key messages.
Go to www.donttaxmydream.ca and urge provincial candidates to "say NO to Another Tax on Ontario Home Buyers". Working together we can stop the erosion of  your home's equity.
139 Prescott St. Kemptville, On, K0G 1J0

The trade marks displayed on this site, including CREA®, MLS®, Multiple Listing Service®, and the associated logos and design marks are owned by the Canadian Real Estate Association. REALTOR® is a trade mark of REALTOR® Canada Inc., a corporation owned by Canadian Real Estate Association and the National Association of REALTORS®. Other trade marks may be owned by real estate boards and other third parties. Nothing contained on this site gives any user the right or license to use any trade mark displayed on this site without the express permission of the owner.©Royal LePage TEAM REALTY
This article was first published on https://www.teamrealty.ca.