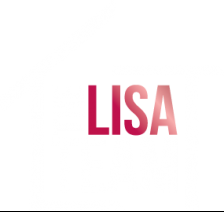 Buying Real Estate for Your Child
For parents faced with the prospect of their children attending a post secondary school in another community, city or province, and finding suitable living accommodations for their loved one can be somewhat daunting… and trying to find that perfect home away from home can sometimes be an impossibility.
An alternative, when taking into consideration the cost of living in residence or renting a room that offers no return on your investment, is buying a home or condominium that your child can share with other room mates. The cost to carry the mortgage, taxes, maintenance, heat and hydro can mostly be covered in the revenues received from other student renters. Depending on the length of stay, any where from 3 years and up, your child may be able to realize a realistic increase in equity and a return on their investment. And if the property is registered in your child's name, as their principal residence, capital gains may not apply.
With the high cost of education today with no break for a tax write off, buying a home for your child may be a great way to recoup some of those lost dollars.
There are also numerous government incentives for first time home buyers that helps make the buying process a little more affordable.
Call your local Royal LePage Representative for information.
139 Prescott St. Kemptville, On, K0G 1J0

The trade marks displayed on this site, including CREA®, MLS®, Multiple Listing Service®, and the associated logos and design marks are owned by the Canadian Real Estate Association. REALTOR® is a trade mark of REALTOR® Canada Inc., a corporation owned by Canadian Real Estate Association and the National Association of REALTORS®. Other trade marks may be owned by real estate boards and other third parties. Nothing contained on this site gives any user the right or license to use any trade mark displayed on this site without the express permission of the owner.©Royal LePage TEAM REALTY
This article was first published on https://www.teamrealty.ca.