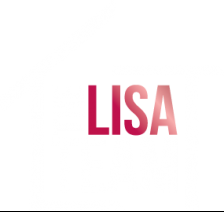 Choosing a Realtor That's Right for You
Choosing a Realtor That's Right for You
When it comes time for you to buy or sell your home, you'll want to be sure that you have the guidance and support necessary for you to make a decision you're most comfortable with. With that said, finding the right Realtor is just as (if not more) important as finding the right home. We know that by choosing Royal LePage Team Realty you are trusting us to ensure your real estate transaction goes smoothly and that your interests and investments are protected, our REALTORS® take this responsibility very seriously.
Selling your home? Albeit a little overwhelming at first glance, the selling process can actually run quite smoothly with the help of a Royal LePage Team Realty Sales Representative. Our team will provide you with a multitude of Sales Representatives to choose from, so we encourage you to do your due diligence before making a selection. After all, we'd like to guarantee that he/she is the right one for you. Here are a few things to consider:
Buying your home? helping you find your dream home is one of our top priorities. At Royal LePage Team Realty we've created a one-of-a-kind Home Buyers Video Library: a helpful resource aimed at being the answers you need before purchasing a home. With topics ranging from mortgage pre-approval to how inspections can save you thousands, our original video series covers all the common questions and misconceptions about buying a home in the ever changing real estate market. In the meantime, however, let's take a look at a few things we encourage you to look for in a Buyer's Representative:
 From start to finish, Royal LePage Team Realty is here to help guide you through the process of buying and selling your real estate. Contact us to find a representative that's right for you!
139 Prescott St. Kemptville, On, K0G 1J0

The trade marks displayed on this site, including CREA®, MLS®, Multiple Listing Service®, and the associated logos and design marks are owned by the Canadian Real Estate Association. REALTOR® is a trade mark of REALTOR® Canada Inc., a corporation owned by Canadian Real Estate Association and the National Association of REALTORS®. Other trade marks may be owned by real estate boards and other third parties. Nothing contained on this site gives any user the right or license to use any trade mark displayed on this site without the express permission of the owner.©Royal LePage TEAM REALTY
This article was first published on https://www.teamrealty.ca.