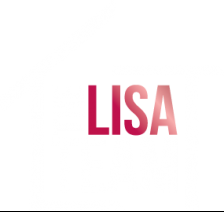 A Breakdown of Canada's New Lending Rules
There has been a lot of topical chatter about the significant changes our government has recently put in place on Canada's housing rules. Over the last several years, our government has been known to change the mortgage requirements on numerous occasions which has (and continues to) deeply affect anyone who, is not only looking to perhaps qualify for government-backed insured mortgages, but also those who may be looking to purchase their first home and/or are looking to refinance their existing mortgage. We needn't be too concerned, however. According to Phil Soper, President and CEO of Royal LePage, "Nationally, our real estate markets remain healthy, with home values showing modest to strong (yet rational) price appreciation in almost every Canadian city … Even in the hardest hit oil patch regions, prices have held up well, with small single-digit declines, year-over-year"
As it stands, the current rules state that buyers with a down payment of at least 5 per cent of the purchase price (but less than 20 per cent) must be backed by mortgage insurance – otherwise known as "high loan-to-value" or "high ratio" mortgages. On the other hand, in such situations that the buyer has 20 per cent or more for a down payment, the lender or borrower could obtain "low-ratio" insurance that covers 100 per cent of the loan in the event of a default . This said, if you and/or your family fall into such aforementioned categories, it's important that you become well aware of the details, as well as the logic behind such recent changes. After all, obtaining a mortgage on your home isn't a lost cause – all you need is the right advice and some solid support.
The Globe and Mail published an article that outlines the four most prevalent changes in the housing market. They are as follows:
Extending a "mortgage rate stress test" to all insured mortgages in order to ensure affordability. This particular change will primarily affect those who seek to buy government-backed insurance for low-ratio mortgages, as mentioned above.
Launching "consultations on lender risk sharing" in order to limit the governments financial obligations if there just so happens to be a surplus of mortgage defaults. This rule, though affecting most home buyers, will also affect such mortgage lenders as banks as it will be putting them at a much higher risk.
Implementing new restrictions on when the government "will provide insurance for low-ratio mortgages". This rule will be taken into effect on November 30th, and will be aimed at lowering the government's exposure to residential mortgages for properties worth $1 million or more.
The "primary residence capital gains exemption" rules now requires you – as the seller of your primary residence – to report the details of the sale to the CRA. However, it's been made clear that this rule is primarily aimed at preventing foreign buyers who buy and sell homes from claiming a primary residence tax exemption for which they are not entitled.
Needless to say, there are ample amounts of new information that is to be discovered as it is extremely relevant to current and future home buyers. The attached article definitely acts as a useful resource, and we encourage you to read its content.
139 Prescott St. Kemptville, On, K0G 1J0

The trade marks displayed on this site, including CREA®, MLS®, Multiple Listing Service®, and the associated logos and design marks are owned by the Canadian Real Estate Association. REALTOR® is a trade mark of REALTOR® Canada Inc., a corporation owned by Canadian Real Estate Association and the National Association of REALTORS®. Other trade marks may be owned by real estate boards and other third parties. Nothing contained on this site gives any user the right or license to use any trade mark displayed on this site without the express permission of the owner.©Royal LePage TEAM REALTY
This article was first published on https://www.teamrealty.ca.